Our handbags are hand-tooled by artisans in Paraguay, made from finest leather, and cured with lively colors. The styles are one-of-a-kind, aesthetically pleasing, with smart interior layout for practical use, light, and fun.
• • •
Looking for a knitted hat? We've got it.
• • •
Wide assortment of soft scarves in a variety of styles and price points, ranging from $ 20.00 to $ 200.00; highest grade Tibetan wool, Indian silk, or cotton.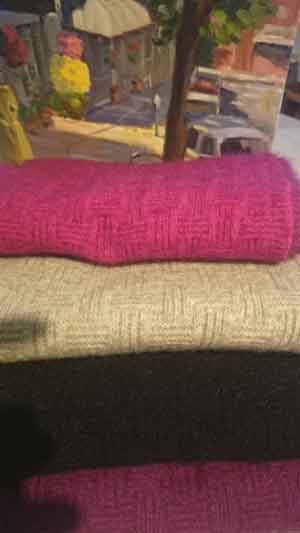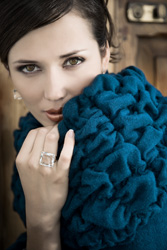 • • •
We carry selected styles of TRIPPEN shoes from Berlin: where fashion, comfort, and sustainability meet to create a high-quality shoe without compromise.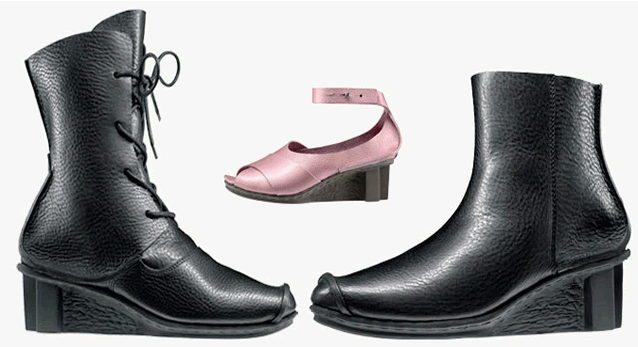 • • •
Try our Alpaca socks - you will not want to settle for anything less.

• • •
We also carry a playful selection of comfortable footwear, with refined finish from an established Chinese manufacturer.
• • •
Currently we have a small stock of vintage style traditional Indian shoulder bags.
---
• • •
We feature finest Japanese incense with gentle fragrances.
• • •
For garment care, we offer Forever New, one of the best products to clean and protect the colors of your precious clothes while treating yourself to a gentle scent that will please the most sensitive olfactory needs.
• • •
Yes, there is a natural alternative to chemical mothballs - Colibri. Imported from India, available in three most refined fragrances: lavender, a proprietory mix, or cedar. Colibri is produced with love and pride by the spiritual community of Auroville in rural South India, and is a perfect match for the sensitive environment you'll find in Arlecchina.
• • •
Our selection of jewelry ranges from playful pieces for everyday wear to sophisticated designs from local artists. There is a good chance that you will fall in love with one of our unique necklaces or rings.
• • •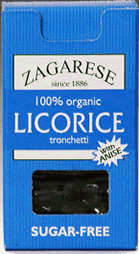 For a special treat, just to satisfy a sweet craving (with zero sugar), or actually for doing something good (healthy), we carry Zagarese licorice. It comes from a species (glycyrrhiza glabra) grown in the southern part of Italy. Its natural glycyrrhizin content is only 4% to 5%, so there is no need to deglycyrrhizinate it. The Zagarese family has been producing pure licorice extract as its sole product since 1886. Only organic methods of cultivation are used to make this product. In fact, it is the ONLY certified organic licorice extract available in the world. We carry the extracts in pure licorice, with citrus flavor, with mint flavor and with Anise flavor. We have licorice wheels and magic wands, and as a special treat for gluten sensitive customers, we also carry gluten-free organic licorice!
• • •

We offer FLU FLY, a blend of organic botanical extracts, known to have powerful antiviral, anti-parasitic, anti-fungal, anti-bacterial, as well as antibiotic and antiseptic properties. A groundbreaking herbal concentrate, FLU FLY is an effectice antedote for flu symptoms and other bacterial or viral infections.
Your order of FLU FLY comes with vegi-caps to fill as needed.
• • •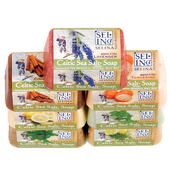 Celtic Sea Soaps® are handmade using traditional mountain techniques typically used in homes of Appalachian families for generations. The soaps contain a generous amount of Celtic Sea Salt® with a special blend of high quality olive, palm, and coconut oils combined with organic herbs, spices, and dried flowers. This brings live minerals and exfoliation action to the soaps. Does not contain petroleum, lard, or synthetic detergents. Reinvigorate, exfoliate, detoxify and feel refreshed and most of all cleansed with this all natural, long lasting Celtic Sea Salt® Bath Soap. We carry 4.5 oz bars in Lavender, Spearmint, Rosemary/Lemon, Tangerine, Cinnamon/Oatmeal, Lemon Bay, and Peppermint. Chemical free, safe for sensitive skin, no animal products.
• • •
.
• • •