Our next Arlecchina reception

celebrating our 11-Year Anniversary will take place on Sunday, June 24, 2018. Please join us for enjoying the harmonious ambiance, healthy snacks and refreshments, and the eclectic selection of clothes and accessories. From 12:00 noon until 5:00 pm.
---
• • •
Arlecchina Winter 2017 selection
---
• • •
Arlecchina Winter 2015 selection
---
• • •
Arlecchina Summer 2011 selection
---
• • •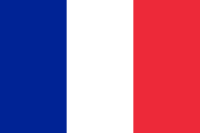 You can practice French language here at Arlecchina. Whether you want to start from the beginning, or to practice conversation, or prepare for traveling, or if you need advanced practice, Agnès will bring you up-to-date. More details at www.arlecchina.us/paris.pdf.
---
• • •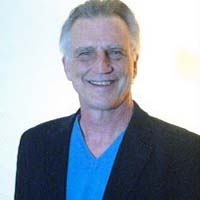 Richard Ehret is a neuro-musculoskeletal professional who specializes in full spine, cranial, and extremity adjusting. He has been interested in anatomy, physiology, yoga, tai chi, and music since the 1960s. Dr. Ehret's practice is in Mill Valley, he also teaches yoga in Sausalito.
• • •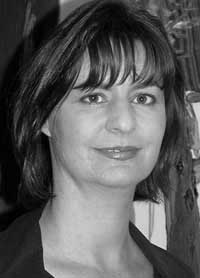 Brigitte Essl is a homeopath in Mill Valley who complements her background in conventional medicine with alternative treatments to address challenging health conditions. Known for her expertise in Systemic Family Constellations, a multi-generational trauma approach for addiction, eating disorders, and chronic illness. Dr. Essl offers metabolic balance®, a most effective weight management program.
• • •
Mingtong Gu is an internationally recognized teacher and healer who received his training from a variety of Grandmasters in China, Tibet, and at the world's largest Qigong hospital. He is the founder of the Chi Healing Center and Wisdom Healing Foundation. The center offers ongoing workshops on self-healing, utilizing the practice of Qigong.
• • •
William Lewis is a gifted spiritual healer in Marin with a rare and exceptional sense of integrity.
• • •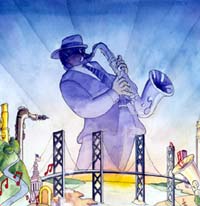 Rich Sigberman is an illustrator in Marin who works primairly in watercolor and ink. He has been a full-time artist/illustrator since 1983, and has a wide range of work for business entrepreneurs and companies (yes, Rich designed and painted the Arlechina logo). His artwork spans abstract, pop, and jazz music, capturing a spirit for life.
• • •
• • •